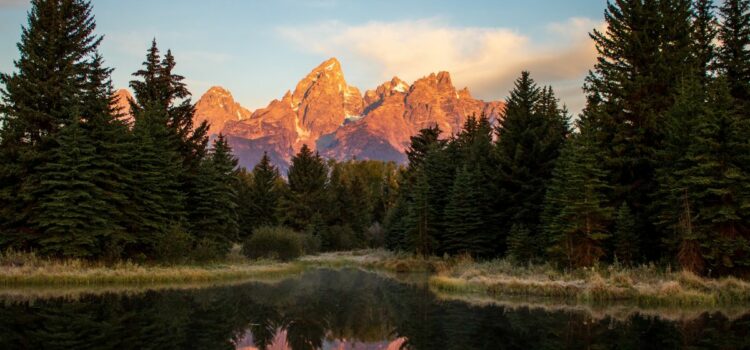 Located in the mountainous region of western USA, Wyoming attained statehood in the late 19th century. This made it the 44th state in the country to join the union. Wyoming is bordered by the states Idaho, South Dakota, Colorado, Montana, Nebraska, and Utah. The very mention of Wyoming makes people think about cowboys and the Wild West.
So, it doesn't come as a surprise to many that the state has been nicknamed the 'Cowboy State'. There are plenty of interesting and amusing facts about the state that you probably never knew. Let's take a look at some of them here:
1. Buffalo Bill made Wyoming water-rich
One of the prominent figures of the American west is Buffalo Bill. You'll get to hear lots of stories about his escapades in Wyoming. Many don't know that he was a real person. Besides being a gunslinger, he was a showman and a businessman.
After he became immensely successful, he moved to this state and set up the Shoshone Land and Irrigation Company. Apparently, more than 60,000 acres of Wyoming got access to water because of his company.
2. The meaning of Wyoming
Although there are many in the world who know about Wyoming, only a few know what it means. Although the exact origin of this name is still unknown, historians have some theories. According to several experts among them, it comes from a Native American word.
The nomadic tribes that passed through the state often described it as 'large plains' in their language. There is a possibility of this word being adopted later to derive its modern name of Wyoming.
3. Wyoming had the country's first female governor
After Governor William Bradford Ross passed away, his wife Nellie Tayloe Ross was elected in his place. She thus became America's first female governor. Nellie Tayloe Ross served as Wyoming's 14th governor from 1925 to 1927. She was later appointed by Franklin D. Roosevelt to serve as the United States Mint's director. Even to this day, she is the only female governor that Wyoming has ever had.
4. Least populous state in the United States
According to the country's census records, Wyoming is USA's least populous state. This is quite surprising because the state is 10th largest in the United States by area. The population of Wyoming is approximately 586,000 and they live within the state's 97,818 square miles.
The smallest state in the United States of America is Rhode Island. It has a total area of only 1212 square miles and still houses over a million people. Now, this would give you some perspective about Wyoming's population.
5. Wyoming has most of Yellowstone National Park
Yellowstone National Park has some of the gorgeous natural landscapes in North America. Most of the park falls within the borders of this state. The other parts of Yellowstone National Park are in Idaho and Montana. Millions of people from different parts of the world visit this national park every year.
It is one of the most popular attractions in the country today. Overall, the park covers an area of almost 3,500 square miles.
6. Artist Jackson Pollock was born in Wyoming
Some of the earliest works of Jason Pollock were inspired by the Native American artwork. He was born in Cody, a city located in Northwest Wyoming. Pollock is considered one of the key figures in the abstract art movement. After he found success from his works of art, he moved to New York City. He, however, always remained close to his roots.
6 Facts About Wyoming You Probably Never Knew